Wednesday Morning Feed!
The Death Spiral Continues
And Sixers.
M-Feed Likes The Sports You Follow!
9-10:30 AM Eastern Mon-Fri
www.gtownradio.com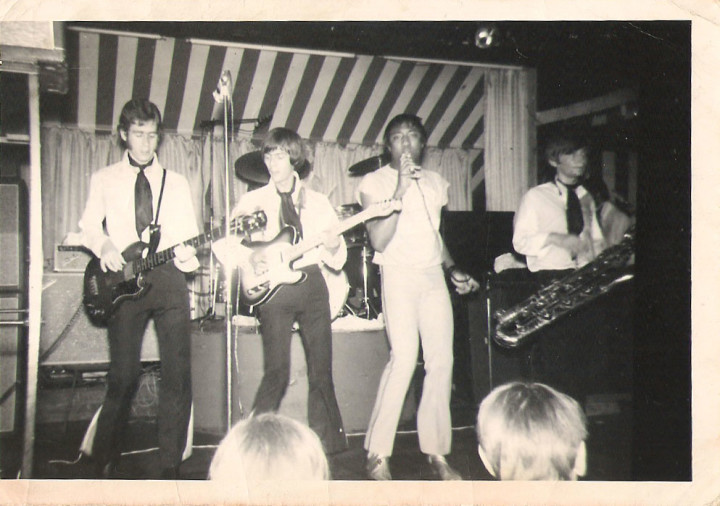 Sounds to commemorate chaotic and calm May days of sunshine and rain.

Songs by Gino Washington (pictured), Tunng, Big Thief, and others.

Read more...
Tune in Saturday, May 13th from 4-5pm to hear Stephanie's live interview with local blues musician, Norman Taylor. Norman will tell us all about his work as a singer, songwriter, and blues performer...and hopefully Stephanie can convince him to play us some live acoustic blues! And, of course, we'll hear the story behind his amazing and inspiring musical art. Listen live at 4pm! You don't want to miss it!
Saturday 10am est Brother D. N Sister A. will be kicking it with the Awesome Jason and Tori, of the Gospel Love group called Truthful Justice! *** T.V. Vs. Reality with Pastor Winola Childs *** One time Word with Min. Auth. Activist. Prophet Christopher Signil .... Yep... all on ONE SHOW.... THE Praiselujah Radio-Show SAT 10EST.
Tune in to Stepping Into Tomorrow at 8PM this evening, as host Gabriel Bryant speaks with organizers from the #RBGFridays and What's Up African Apparel groups who are putting on the 2nd Annual Malcolm X Day on Malcolm X' birthday, May 19, to be held at Malcolm X Park. They will discuss why the holiday's concept was first developed, what attendees can look forward to, and continued work to establish this day - and other days - as formal days of recognition and celebration in our community. Feel free to call in at 215.609.4301!

Meshing known and unknown platters of sound into a psychedelic freeform cocktail.
Listen Up!: Where the cool, the classic, the corny and even the cringe-worthy collide.

Streaming live from 2-4pm EST

Follow the Listen Up! Blog and/or "like" the show on Facebook . Both serve as an addendum and a means to interact with the program.
Read more...
Brother D N Sister A. has a power pack show 4 You today!!! Segments include: 1. The 10 Commandments does not save you - JESUS SAVES 2. YOU are Relevant 2 GOD!!!!! 3. Brother D's. Pet Peeve List!!! ... We're spinning The Best MusiC, New MusiC, and Much More... ITS THE Praiselujah Radio-Show ...CHECK US OUT!!!! SAT 10AM-12N EST.
Darryl Pollicia, founder of Ivys Inc. will discuss the importance and implications of hydrogen fuel for cars. Ivy's innovative zero emission hydrogen fueling station for cars, developed in collaboration with an area company PDC Machines, won a $1M Department of Energy H-Prizezero.


Cyane Gresham, a professional gardener with decades of experience, talks about the place and importance of native plants in our environment and how to work with native plants.
In addition, hear about the Climate Change march on 4/29 and World Asthma Day 5/2. Listen to excerpts from marchers and speakers.Tune in to Planet Philadelphia at our wonderful local radio station G-Town Radio 4:00pm today at www.gtownradio.com to hear these illuminating interviews and more.Planet Philadelphia's listener comment line is: (484) 278-1846. Record a comment or event announcement anytime to be broadcast on the next Planet Philadelphia radio show. Planet Philadelphia streams on the internet at http://www.gtownradio.com/ 4:00-5:00 p.m. the 1st and 3rd Fridays each month. To listen to shows after they've aired, check out the podcast page on Planet Philadelphia website, http://planetphila.weebly.com/podcasts.Do tune in to the second great Planet Philadelphia in May, Friday the 19th 4:00 to 5:00 pm for more informative interviews about to live and thrive our beautiful world.
www.planetphila.com | http://www.gtownradio.com| facebook | @planetphila | @gtownradio
<< Start
< Prev
1
2
3
4
5
6
7
8
9
10
Next >
End >>
Results 41 - 50 of 1236