Listen Up! is in replay mode this week, Enjoy a program originally aired in July of 2016.



Musique Pop Française



Nothing but French pop from the sixties. Tune in for the French twist on rock, garage, soul, freakbeat, psychedelia and more. Hear originals and even covers of UK and US hits.

More info on that program can be found here.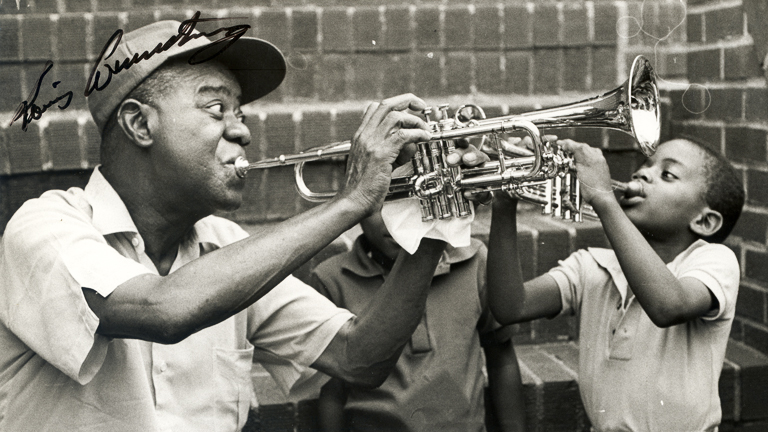 In a New Orleans groove tonight . Jump in for all the Big Easy funk, soul, jazz, brass band, creole music you can handle.

Read more...
Cece Winans talks with Brother D. N Sister A. about her first CD in over 8 years titled: LET THEM FALL IN LOVE!!!!! Also, Minister Author Activist Christopher Signil will be bringing us the latest in political New. This show will be PACKED ...with two other Mystery Guest thats gonna make you laugh, and edify you in the world of Entrepreneurship!!!! All this... and the BEST GOSPEL MUSIC!!!! SAT 25TH @ 10AM. Purchase CeCe's New CD by clicking here: CECE WINANS NEW CD Purchase Christopher Signil Books by clicking here: Christophersignil.com

Tune in to "The (Not So) Hidden Agenda" this Saturday (2/25) from 4-5pm to meet Stephanie's awesome guest, Germantown born and raised actor/activist, Richard Bradford! Rich will tell us about the fascinating one-man play he recently wrote about the Black Panther Party leader, Fred Hampton, his next works, and, of course, his own story!

Listen in to hear the story behind the art, with host Stephanie Heck.

Friday Morning Feed!
Live Music Friday!
Rob Petitti Plays,
Feldman Talks,
Or Both.
But Not Neither.
M-Feed Is Ready For The Non-Inevitable.
9-10:30 AM Eastern Mon-Fri www.gtownradio.com
Tune in at 8:00PM this evening as host Gabriel Bryant speaks with representatives from several organizations working to expose and find solution to the water crisis happening at West Philly High School. Since at least December 2016 when it was first reported, the school - whose current new building itself is only 6 years old - has reported having yellow and brown water, resulting this month in a series of community meetings at the school between concerned parents/guardians and the water dept., school district, elected officials and Environmental Protection Agency. Listen tonight to hear more information and next steps!
"A Little Bit of THIS,
A Little Bit of THAT
'Cause We Know
U Like It Like THAT!!!"
w/ K. Gerard Bates & Eeazzy E, Producer
1) LIVE Call-in: 215-609-4301
2) IM: "gtownradio" (Google, AOL, Yahoo, MSN)
(For GTalk use This email address is being protected from spam bots, you need Javascript enabled to view it & MSN use This email address is being protected from spam bots, you need Javascript enabled to view it )
3) EMAIL: This email address is being protected from spam bots, you need Javascript enabled to view it
4) LIKE us on FaceBook:
"Gotta' Get Over The Hump!!! on GTownRadio.com & K Gerard Bates
5) FOLLOW us on Twitter: @KGerardBates
6) Pod-O-Matic.com: http://kgerardbates.podomatic.com/

---

This week on Listen Up!, you will hear some old country, murder ballads, twang of all sorts, cowpunks, cosmic Americana, and perhaps drunken rockabilly and more. Legend, romance, friendship and courage. A mother-load of remembrance

Listen Up!: Where the cool, the classic, the corny and even the cringe-worthy collide.

Follow the Listen Up! Blog and/or "like" the show on Facebook . Both serve as an addendum and a means to interact with the program.
Read more...
A new Reckless Curiosity for your listening pleasure. Including Cass McCombs, Stereolab, James Brown and his funky drummer Clyde Stubblefield (pictured), and other dreamy sounds. Playlist updated below.
Read more...


Hey G-town radio listeners! Check out the debut of "The (Not So) Hidden Agenda" TODAY (and every Saturday) FROM 4-5pm! with host Stephanie Heck.
Today, she will be interviewing local actor and activist Bob Weick. Tune in to listen to the story behind the art!
<< Start
< Prev
1
2
3
4
5
6
7
8
9
10
Next >
End >>
Results 1 - 10 of 1136